*This post on Camera Equipment for Travelers contains affiliate links at no cost to you.  Why affiliate links?  They help keep this blog running and a free resource for you to use!  Thank you for your continued support.*
Updated 26 Nov, 2023
Debates on the best camera for travel and the best brand (full stop) are endless. There are thousands upon thousands of forums online discussing this! And while camera equipment is always going to be a personal preference, when it comes to camera equipment for travelers, we suddenly become a bit limited in what we can bring. I have been travel blogging since 2015, and and I have used nearly every type of equipment when it comes to travel photography. My Journalism degree from the University of Florida introduced me to loads of equipment I would not typically have access to, and it taught me a lot about what realistically I do and do not need while traveling.
I started out with a single fixed lens Canon (that retired in 2016) – then went on to a Canon Rebel T6i – which is where I really started to get into my photography. In 2022 I purchased the new Mirrorless Canon R7 – which I am obsessed with and does not leave my side. From iPhones to drones, I've taken heaps of travel photos, and this list is the best camera equipment for travelers I have found, and most of which is in my personal arsenal. This is what works for me, so it doesn't necessarily mean it will work for you, it is simply what I recommend!
What is the Best Camera Equipment for Travellers?
The Best Camera Bags for Travelers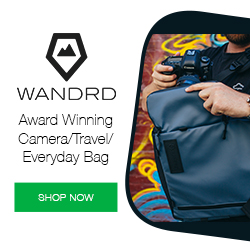 I have been using The WANDRD PRVKE 31L Bag for 2 years now and I don't think I'll ever switch to anything else. I picked the 31L because it is the perfect size for a personal item onboard a plane, but it can also carry an ASSLOAD of items inside. I've traveled through Europe with just this bag and a purse and have never had any problems. It has an area for camera equipment, with a removable camera equipment case, and it has areas for laptops, tablets, clothing, water bottles, tripods and so much more. This is one of the most versatile bags I have ever seen on the market and it goes with me EVERYWHERE.
In this bag as far as camera equipment goes I usually carry my DSLR, 2 lenses, a drone, drone remote, gimbal for phone, GoPro, and all chargers. There is still LOADS of room left over for extra carry on items, my Macbook, and my iPad.
There is also a 21L in the PRVKE Series. WANDRD also makes some duffels and some smaller day bags as well.
The Lo & Sons Clermont Bag is my favourite day bag for when I am out in the city! I can put my camera with my 18-34 sigma art lens, as well as a spare lens, my wallet, extra sim cards and battery, and it looks quite stylish. I get compliments on this bag all the time and I absolutely love it! It goes with me on every single trip as it makes for such a good bag when you are out and about during the day.
DSLRsFor Beginners – Camera Equipment for Travelers Just Starting in Photography
The Canon Rebel T7 is the upgraded version of the Camera that I started out my photography journing using – The Canon Rebel T6. For beginners to photography, I wholeheartedly recommend this camera for several reasons.
The price point is fabulous for those interested in just starting in photography. Not a mega-investment, and you get a decent camera. You can also get it as a kit, so you will have two lenses to start out with, meaning no need to purchase one separately if you are not ready for that yet.
It is easy to use which is great for travel photographers because a lot of times you are learning on-the-go.
It is relatively light for a DSLR.
The biggest downside to this camera for me,is there is no external microphone port. The screen does not move, and video quality is pretty low. Additionally it is not touch screen and doesn't have great focal tracking – but it was a GREAT camera to start out with. If you want to do any travel vlogging, having an external microphone is essential to having quality sound. If you would like an external microphone port, see the camera below.
The Canon Rebel T7i is the better quality version of the Canon Camera above. This camera has an external microphone port and the screen is adjustable and rotates. This camera is great for travel photographers who also want to do some vlogging since it has these two additional capabilities. The Canon Rebel T7i is what I would select if I was just starting as a travel photographer and looking for a good camera to get my foot in the door and start my collection of camera equipment for travelers.
Mid Range DSLR
Canon EOS 90D
The best mid-range, affordable camera on the market is the Canon D800. It is great for photographers and vloggers, This camera will be my next body upgrade.
Reasons why
shoots in uncropped 4k
angled LCD screen
Bluetooth & WiFi capabilities
external mic capabilities
iso range of 100-25000 (I'm trying to get more into astrophotography)
Advanced DSLR
Canon EOS 5D Mark IV
Top of the line, best Canon camera on the market. You will pay for it, but if you are married to the idea of having a DSLR and not going mirrorless/digital – this is the bad boy to go for.
Best Mirrorless Cameras For Travellers
The Canon EOS M6 Mark II is easily one of the best mirrorless Canon Cameras on the market. I am a Canon stan – always have been – if you couldn't tell from this article. I don't think Canon makes the best mirrorless cameras – Fujifilm has them beat in that department, I do think that it is worth your while to stick to one camera brand. When you do this, as you upgrade you can keep your same Camera lenses for each of your new body upgrades. I think it is more important to invest in glass (lenses) over camera bodies!
In 2023 I finally made the jump from my Rebel T6 to the Canon R7 and what a world of difference it has made. While coming in at a much higher pricepoint, I found that the Rebel T6 was no longer giving me the aspects that I needed in my photography to continue to grow my skill set.
The Canon R7 was one of my best additions to my camera equipment as a traveler because it is lightweight, came with the DSLR to Mirrorless conversion for the lenses, is easy to use, and takes stunning photos. I nearly made the jump to Fujifilm when I went to purchase my new set, and I am so glad I went for the Canon R7 as a traveler instead!
The Best Lenses to Add to the list of Camera Equipment For Travelers
11-16 mm f2.4 Tokina with AutoFocus and infinity setting – Wide Angle
The Tokina 11-16mm is my all-time favorite travel lens. It is wide-angle but does come in some for a more narrow and natural show with the 16mm setting. This lens has gone with me on every single trip since I first purchased it! The wide-angle allows getting the entire scene in the photo. It also is a great lens for Astro-photography. Here are some beautiful photos I have taken of the northern lights and the Milky Way in Ecuador.
50 mm f1.8 – Portrait Lens
The Canon 50 mm, also known as the "Nifty Fifty" is a great lens to purchase after you have exhausted your use in kit lenses. It is a fixed lens with a low f-stop to introduce you to playing around with different creative styles. Since it is a fixed lens you focus on working the manual mode more and not worrying about zooming. The autofocus on this lens will help you do the same thing and help when it comes to taking #AdvancedSelfies!
This Sigma 18-35mm f1.8 lens will be my next investment when it comes to camera lenses. I love this lens because it comes closes to a "natural look" with a beautiful low f-stop. It also shoots in a similar phone to an iPhone look (but obviously in better quality). This lens will allow you to zoom out for a wide-angle to get a bunch of scenery in your shot, but also zoom in for a more close photo that looks similar to what your eye naturally sees.
The Best Drone Camera Equipment for Travelers:
DJI Mavic Air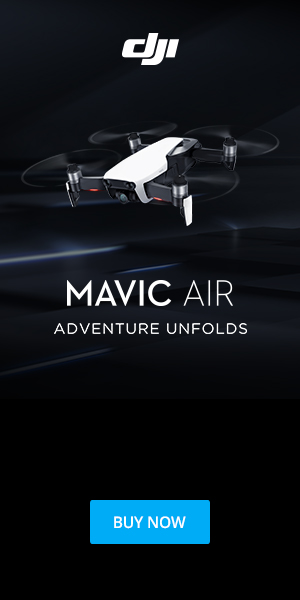 I honestly and truly do not think that I could ever travel with any drone other than the Mavic Air. This bad boy can fly in pretty heavy wind conditions, can travel relatively far from you and takes beautiful and steady photos and videos. Of course, there are better and more powerful drones out there, but for the standard traveler, this drone is perfect. It folds up to be about the same circumference as your cell phone, and about 4 inches thick. It's lightweight and makes it easy to hike and travel with! I LOVE the Mavic Air, and compared to the sticker price of the next levels up of drones, this bad boy is quite affordable.
Other Options:
Camera Accessories for Travelers
Tripod
Essential for night sky photographers and solo photographers, a tripod is a great tool to have when traveling. If you are traveling solo you can set up your tripod to get a pic of yourself, or you can keep your camera steady to get long exposure shots. I recommend this tripod on Amazon.
Raincover
I don't often need my rain cover, but when I do need it, I am sure glad I have it. I use this particular rain cover from Amazon and it has worked wonders for me. Funnily enough, I rarely ever actually use it to protect my camera from rain, but from waterfalls, desert sand, and seaspray.
Go Pro
Go pros are much more affordable than they used to be and I consider this a photography accessory now. I recommend the GoPro Hero 7.
Go Pro Dome port
To take amazing photos underwater, and half in, half out of the water, you will want this GoPro dome port – it is my favorite and most used GoPro accessory.
If you found this article useful, don't forget to save it to Pinterest and give me a follow!